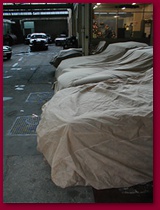 We continuously offer stabling for vehicles for the most various reasons:

- Stabling during winter months with periodical battery loading.
- Stabling with an optional check-up and/or test run before collecting your car.
- Stabling due to temporary shortage of space.
- Stabling awaiting repair or restoration, either or not in our premises


The rate is € 50,00/month excluding VAT.

SALE - WINTER SALVAGE OLD TIMERS

Old-Timers workshop ATELIER MOENS garage can be found in the Yellow Pages or on Google under the following headings:
GARAGE MOENS - Nijverheidsstraat 45, B-2800 Mechelen - old-timers, old timers, car restoration, vintage restoration, old timer parts, restoration of Old-Timer, vintage accessories, Moen-workshop, workshop Moens, garage Moens, mechelen oldtimer, oldtimers, mechelen moens garage, workshop Moens, studio-Moens Mechelen, winter salvage cars old-timer, OLD TIMERS - restoring old-timer, old-timers restoration, restoration of old-timers

© Old-Timer garage ATELIER MOENS - MECHELEN